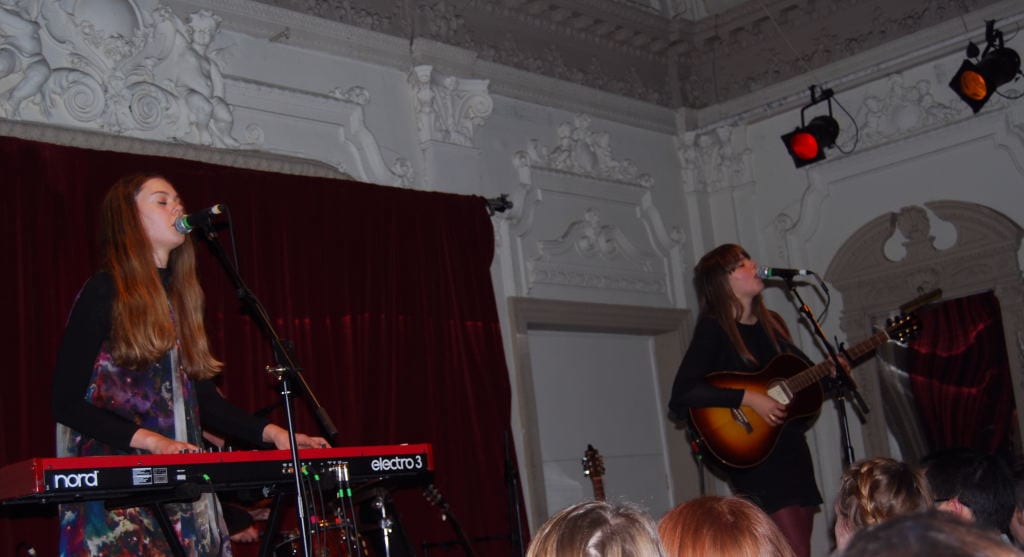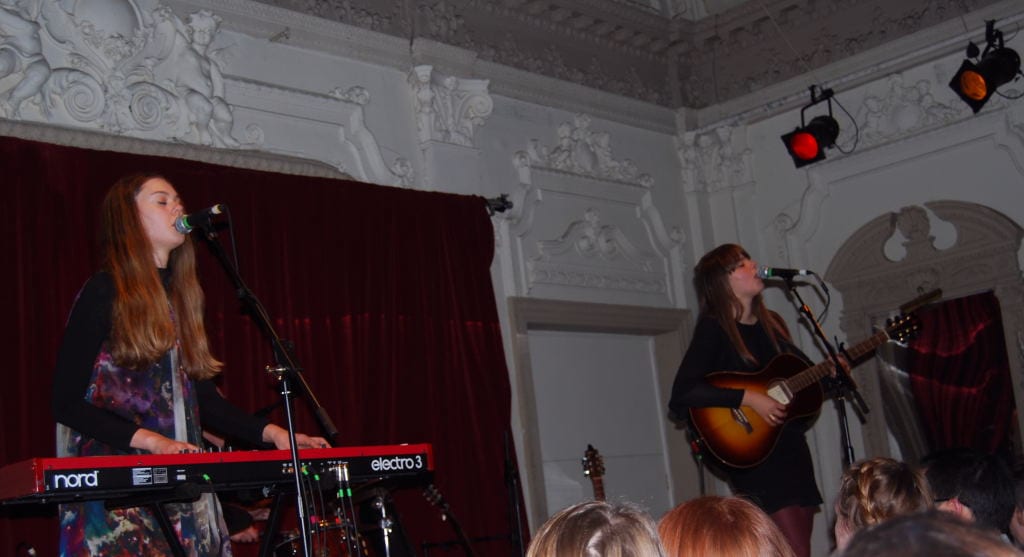 Words cannot really justify the respect and admiration that I have for "First Aid Kit", a band that consists of Swedish sisters, Klara and Johanna Soderberg.
Many years ago my taxi was hailed outside Bar Fly, Camden, in stepped First Aid Kit, they'd just given a mesmerising performance to a lucky crowd of music loving Bar Fly's. Once in the cab and on route, they politely asked if they could sing to me, an offer which I gracefully accepted (who wouldn't). Sitting beside them was their father, who was no doubt as proud as punch! I've remained in contact with "First Aid Kit" ever since, and was fortunate enough to have them sing in the back of my cab for a second time in July 2010, only this time they were accompanied by a film crew. (See below link).
Fast forward to December 6th 2011, and First Aid Kit were back in London for a one-off gig (Bush Hall, Shepherds Bush). How could I not attend? With the taxi safely parked, I entered Bush Hall, and watched this amazing duo impress the pants off another sold out venue. I've come to expect fine performances from First Aid Kit, and Bush Hall was no exception to the rules.
The best advice I can give to any authentic music lover- check out when First Aid Kit are playing at a venue near you, then make the effort to go and see them, I promise that you'll be rewarded ten fold.
For up and coming shows etc – http://thisisfirstaidkit.com/
Click on the following link to watch First Aid kit perform in the back of my London cab. Black Cab Sessions –  http://www.blackcabsessions.com/?type=&id=1285678588&sort=type&all=true