A prankster has rearranged a road sign, his or her intentions, being to divert traffic away from the congestion charge zone.
TAKE THE ROAD LESS TAXED!
Well gang, you should be proud of me for getting the above Shot!  It meant me having to dash out of the cab and endure a freak rainstorm, but it was worth every raindrop that pounded on my head and clothes! I saw this rearranged sign as I was navigating my way around the busy City Road roundabout. And it completely defused the apprehension of the shift that lay ahead. I am always apprehensive at the beginning of my shift, not because of a fear of people, but a because of a fear of no people putting their hand into the air and hailing my cab! Eventually someone does hail your cab and the evening adventure begins! However, when I saw the spray can work of a certain prankster, any tensions or doubts I had about Friday night's shift soon evaporated! My priorities immediately changed, finding my first passenger was put on the backburner and snapping the above sign became paramount (this type of art work is removed very quickly by the authorities) So with my comical snap secured and my tensions now all but nonexistent, the rest of the shift soon fell into place, and was aptly rounded off with a dance with friends at a lively after hours North London nightclub.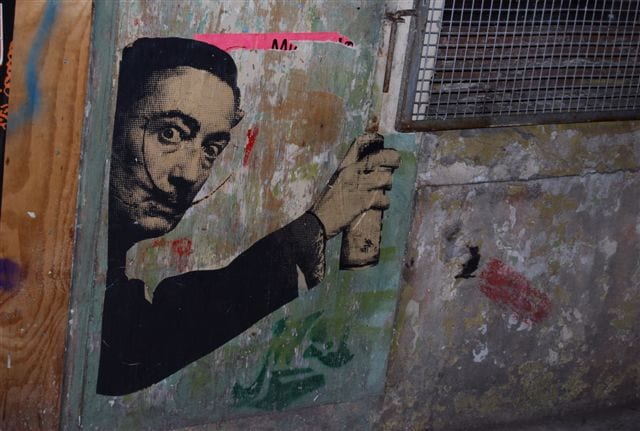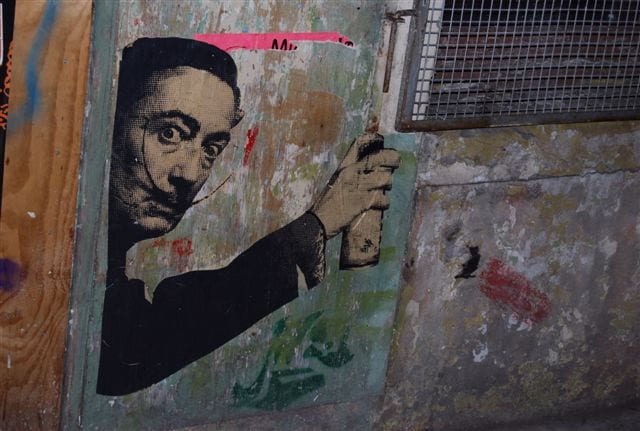 "Measure twice, cut once."
Barry, Advertising
"When governments get into difficulty, all they do is abolish the people, and elect another."
Anomnymous
"Why are we dying to live, if we're living to die."
"We love Mark the cabby!"
Andrew, Cyprus student
"What makes a good time, is a good attitude."
Messy B, Student, Cyprus
"When one door closes, another one opens."
"Life is sweet."
Butt K, 54, Kenya
"Be positive every time."
Aloyna and Roman, Russia